What a fantastic idea to use next week with a group of visiting Indonesian students and teachers. They will be in our school for just the afternoon and working with 2 different classes as a once off. I have been wracking my brains to come up with a project idea whereby students collaborate together on the iPads. This is perfect! Thanks & great timing!
teachingwithipad.org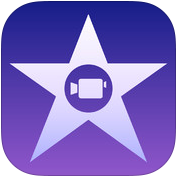 iMovie trailers on iPad/iPhone/iPod touch
Here is a great ice breaker activity for you if you have a few iPads to use in your classroom. iMovie comes free from Apple with new devices. If you have an older iDevice, it will cost you $4.99USD.
You will need around one iPad per group of 2-6 students. Or, if you only have one iPad, create a trailer as a class.
iMovie trailers is a very fun and easy way to create awesome short videos. Your class will probably be able to finish within one to two hours.
Note that you don't need to worry about any spoken lines. Have your students first choose a theme, then figure out the written parts either before or during filming.
How to film, step-by-step
Have groups of 2-4. Students should take turns filming and make sure each person is featured in the movie.
1. Open iMovie…
View original post 667 more words